Two months ago, rif and I adopted Toby, a malnourished kitten Hanim found outside her apartment. He was only 4 months old then and it took him a few weeks to get used to a house environment – he is now attached to us and would greet us by the door when we come home every day. So far, he's been a really good kitten and the only issue we have with him is his penchant for the dustbin. Stray cat habit, I reckon.
But we're training him not to go to the dustbin so that's good work in progress. Having Toby around made me learn how to care for another being. I would want to come home by 10pm every night and it's harder to just plan for a holiday and leave him behind because I would miss him. We usually send him to Hanim so she can help watch him while we're away.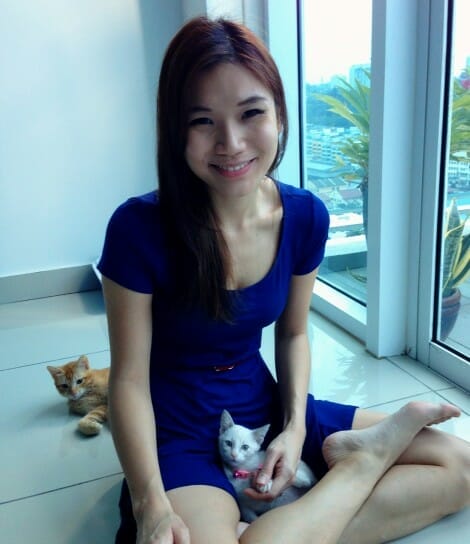 And then baby Mori came along. She wasn't meant to live with us as I was supposed to give her to my family, in place of Melanie. But Toby and I grew attached to her when she was at our place so I asked my family to let me keep her. It's a bit of a stretch financially and hygienically (we have to clean the litter box daily else the place would smell) but I reckon we will be ok.
Mori is about 2 months old and she's very playful. Quite the bully too, as she would eat Toby's portion of food despite her small frame. But kittens are generally playful so it's good that Toby has a new friend to play with. At least he's not so lonely at home as she's always prancing around him. You should see the two of them together – super cute! :)
Like my Facebook page here.