It's been a crazy few weeks for both rif and I, as we've been going through details, looking at furniture and all the nitty gritty things for our new home. While I'm excited about finally having my own place (and kitchen), the entire process is tedious and sometimes, frustrating.
The developer's contractor finally fixed most of the defect in our unit. I say most because they missed out on a few things but I didn't want any more delays so we decided to fix things on our own. We got our own contractor to install the lights, add on the window tints, fix the curtains and other minor reno.
I'm quite pleased with my semi walk-in wardrobe – as rif agreed to let me have mirror doors to entertain my vanity. While I was in Beijing, he assembled the wardrobe with his brother and Derek. The following weekend, we worked on installing the toilet cabinet, fixing the peephole for our front door and cleaning up the mess.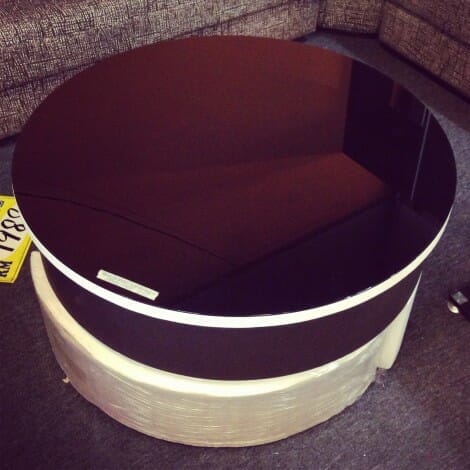 Also discovered there was a huge ass crack on my coffee table. We made the mistake of not checking it upon delivery and have to pay for a replacement glass wtf. Our chandelier has been fixed and I'm really pleased with it. It's hand-crafted using branches from Dimocarpus tree and adds character to the place, I feel.
Our bed from Getha is still under wraps to keep it from getting dirty. Hopefully, we can get the place done and cleaned up by first week of September. Feeling quite tulan because we got our key in March and can only move in this September. By then, we need to pay another round of maintenance fee and that's going to burn a hole in our pockets.
Like my Facebok page here.