I was saying from my previous Club Med Cherating post, I tried the trapeze and failed miserably. According to the Club Med reps, Huai Bin was the only guest who managed to do the trapeze well. It's way harder than it looks so Huai Bin, I salute you lah! Nah….here's the video. Go laugh.
***
Chef Alex Beaulieu was inspired by his grandparents, who had a restaurant. While they passed away when he was a young child, his passion and memory of them kept him going. The first person who taught him how to cook was a French chef by the humble name of Mr. Bernard – he taught Alex the basics, and the rest was history.
Crayfish, snails and frogs are ingredients that best describe his character. You can't run away from French people and frogs. It's like Chinese people and sweet and sour pork, I feel. "What's that little pocket for?" I asked, pointing at the left sleeve of his shirt. "Oh, that's for my little spoon to try food. It's probably the one kitchen utensil I cannot live without,"he replied.
His cured foie gras, candied pear and red wine jelly was simple, but the flavours and textures complemented each other. I couldn't resist another serving of this, despite how much cholesterol and calories it packed. Among the other dishes I enjoyed were the bibimbap, katsu curry chicken (that's an old favourite!), bacon salad and smoked duck with prawn. The last one was insanely addictive, I had 10 in one go.
I also put my sushi making skills to the test…and aced it. It's time for me to throw a sushi party, oh yeah! :D There was also a cocktail making demonstration and I volunteered to make the Cherating Punch. Pretty simple to prepare and easily replicated at home.
But the most exciting cooking demo was from Chef Alex, who prepared Flambéed Fruits — cherries, bananas and pineapples. See the metal pan he's holding? That's 7-8kg in weight. No way I can cook with that! Besides skills, flambé is about showmanship and Alex has quite a bit of that. So gaya…despite a dozen cameras and video cameras being shoved in his face.

Before we left Club Med Cherating, Boyle the bartender made me this special green drink that hits you straight in the head. Eiling has NEVER seen me this red before! But it was good (very strong) stuff. Thank you Club Med, for the invitation. Good booze, food and fun makes Bangsar Babe a happy girl. :)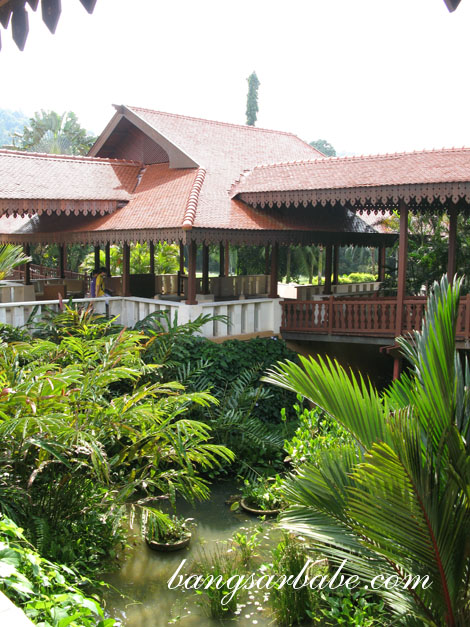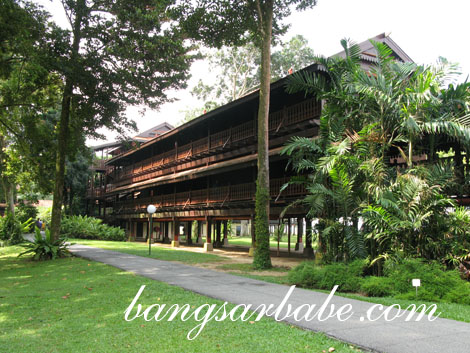 Like my Facebook page here.
First post on Club Med Cherating's Culinary Month here.
Read about my Club Med Cherating trip last year:
*The all-inclusive package for the Deluxe Seaside Room which I stayed at is RM780 per person per night (weekdays), RM858 (weekends), RM897 (shoulder season) and RM988 (high season). Please call (03-7957 5678) or email Club Med Cherating for more information.
**Airfare package is from RM570 per adult for a return flight on economy class ticket with Malaysia Airlines, excluding tax and fuel surcharge. Airport transfer is available at RM140 per adult and RM100 per child. Prices quoted are for return transfers from the airport to Club Med Resort by coach, van or car.