As a kid, Chinese New Year was a festival I enjoyed because I got to collect ang pau and eat all the cookies I want without getting an earful from mum. I also got away with trouble when I 'bombed' granny's neighbour's drain with my self-assembled firecracker.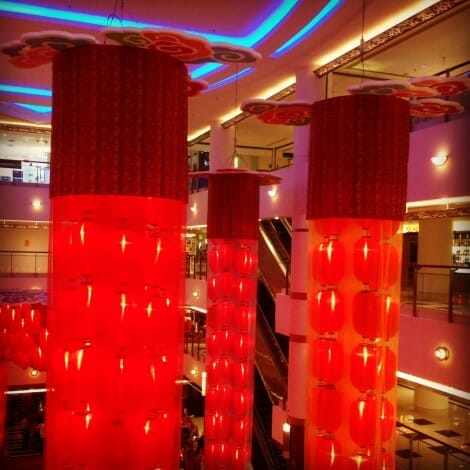 Worse part it, I did that before the first day of Chinese New Year and their porch was a smelly mess because you're not allowed to sweep the floor or clean the house on the first day of new year. The neighbour was furious and until today, she refuses to talk to me when I visit grandma.
I hope no one does that to my drain. Then again, I don't have a drain because I'll be staying in an apartment. When I hit my teens, I didn't really care about Chinese New Year besides the ang pau. Weather was hot in Sitiawan and the constant noise from firecrackers annoyed me.
Now that I'm married, Chinese New Year has become an expensive occasion. From preparing cookies, hampers and ang pau … all are time (and money) consuming. Good thing both our parents didn't want hampers this year so we bought them two roast ducks each.
I haven't had time to go to the mall so I was spared the annoying "tong tong chiang" CNY song. I also didn't buy any clothes for New Year, since Azorias and Puma have been so generous in giving me new clothes. By the way, Azorias sell nice casual wear too. :D
Been staying away from mandarin oranges because I've been down with the flu. Come to think of it, I have yet to eat a mandarin orange this year. I did however get to eat pineapple tarts because mum in-law made some extra for me.
Road accidents have been happening very often, so please drive carefully when you head back to your hometown. And remember to drink lots of water. I'm still nursing a wonky throat. There's this stubborn phlegm that refuses to come out dammit. :roll:
Dad in-law found a few new places to eat in Malacca and I'm pretty excited to try them. Most of the Chinese shops in Malacca are open throughout the 14 days of Chinese New Year so it's good to know I won't be starving. But Klebang Coconut Shake is a must
Finally got the ang pau from Deutsche Bank and it really is super nice. I think I'll just keep the ang pau. Too nice to give away haha. Apparently, we shouldn't buy any shoes during CNY period because it's bad luck. I'm quite superstitious so I'll probably stay away from shoe shops. Or maybe walk into shoe shops but buy the shoes after the last day of CNY. :D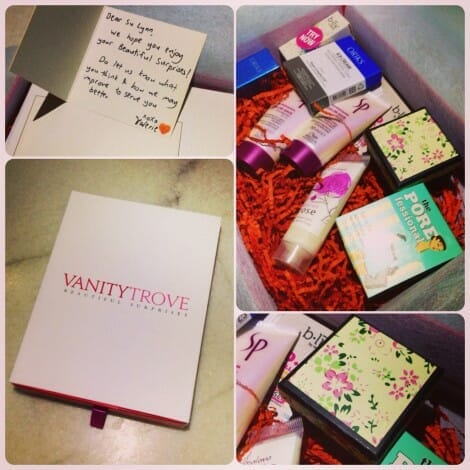 My Debut Trove from VanityTrove arrived just in time for CNY/Valentine's Day. By the way, VanityTrove is a beauty discovery made easy as the trove contains a selection of time-tested products. Each month, you get a different trove content sent directly to you. A dream come true for girls, no?
Like my Facebook page here.