Jalan Bangkung holds many fond memories for me – I first learnt how to ride a bicycle at the playground, followed by the mountain bike and then the rollerblade. In my teens, I regularly jogged around the area. When the restaurants opened along the row of shops there, I became a regular customer. That said, I never really paid attention to the other outlets Jalan Bangkung had to offer, until one day, I got an invite to check out Urban Spring.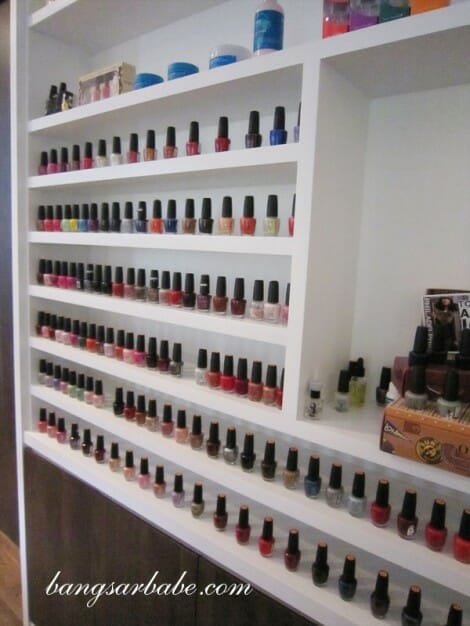 Located at the corner of the row of shoplots, Urban Spring place offers Pilates classes and manicure and pedicure services. The outlet is spacious, with elements of  Zen. I especially liked the nail parlour as I found it very lounge-like and roomy. rif and I tried a session of Pilates that afternoon, guided by Wai Keat, a professional Pilates instructor. I don't like stretching exercises (painful la!) but Pilates was anything but painful. At least I didn't scream in pain.
Wai Keat took us through a round on the reformer machine, which rif did better than I – He had better control of his core muscles. That said, those who want a toner and more defined body would benefit from this as it works out the core muscles, especially the back, neck, shoulders and abdomen. Classes range from RM30 per session (for group sessions) to RM130 per session (for private sessions). Do call them to enquire further.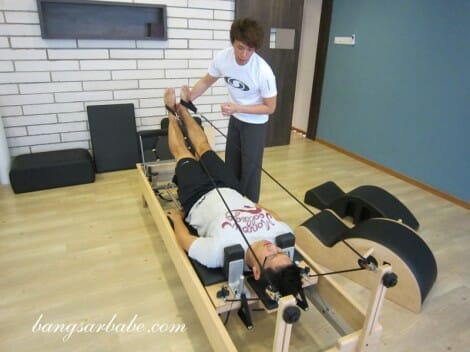 While rif continued with his Pilates session, I made myself comfortable by the beanbag corner. Urban Spring also carries a range of Santai bean bags, which you can test out and buy on the spot. The bags come in different sizes for different purposes; I want the couple's bean bag. Unlike other bean bags I've sat on, Santai's bean bags are comfy with a good grip.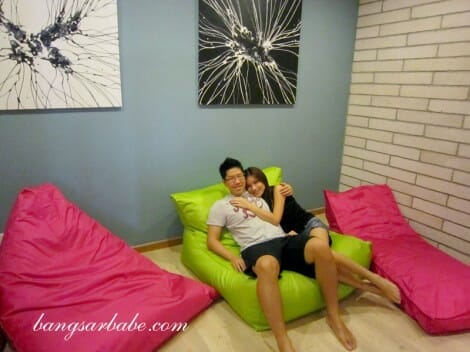 My favourite part of the visit was of course, the manicure and pedicure session. I did a relaxing Urban Spring manicure and pedicure session, while rif did the same, minus the nail colour. They have a good range of O.P.I products, including the latest colours in the market. I thoroughly enjoyed my pampering session, especially the foot massage.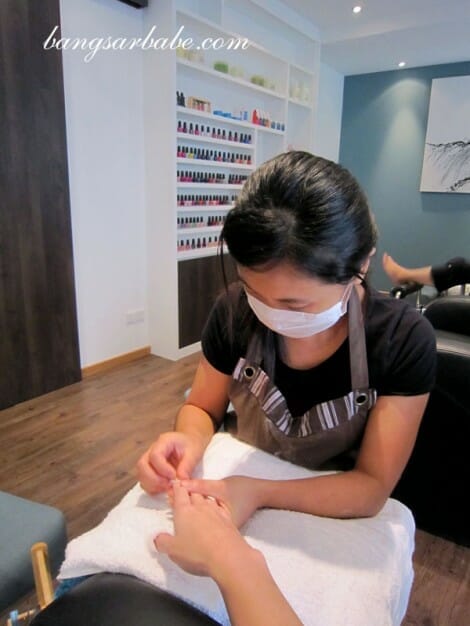 The manicurist I got did a good job with my nails – I chose "An Affair in Red Square" for my fingernails and "I Eat Mainely Lobster" for my toenails. There were minimal brush stroke marks and the colour on my fingernails lasted for more than 7 days. Usually, nail polish on my fingernails don't last longer than 5 days.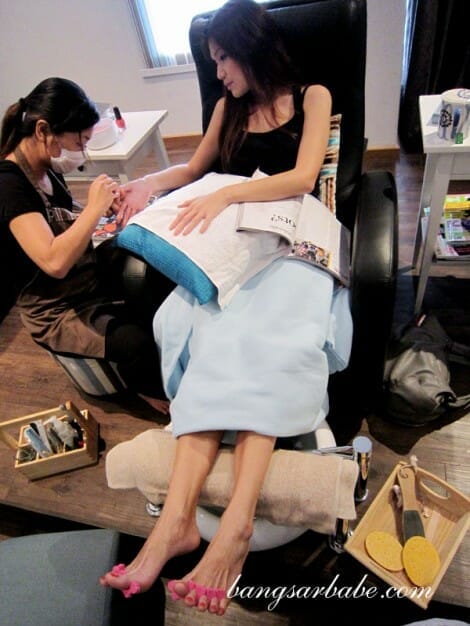 A manicure session at Urban Spring starts from as low as RM15, and a pedicure session starts from RM20. They do good 3D nail art and French manicure (additional charges of course). Call ahead to make an appointment. Thank you Wai Fun, for the kind invite. We had fun! :)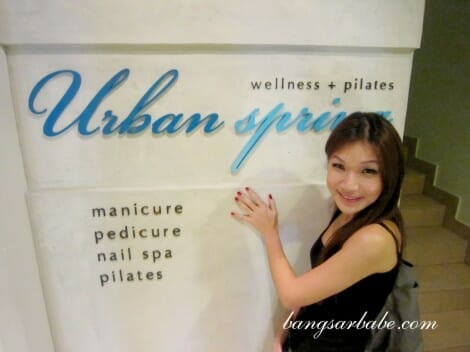 Urban Spring
57-1, Jalan Bangkung,
Bukit Bandaraya,
59100 Bangsar,
Kuala Lumpur
Tel: 03-2095 3998