I've heard good things about BreadFruits since they first opened in Sri Hartamas but they were always a full house whenever I attempted to visit. Their second outlet in Taman Desa is considerably larger but service needs a lot of work. My first attempt to check them out ended abruptly when the staff told me "there was no food available" when I went on a weekend. :(
To be fair, perhaps it was in the midst of festivities so they ran out. We were luckier on our second visit with some friends but even so, service was slow. I was really looking forward to their selection of breakfast and brunch items – Spanish pork belly & pumpkin breakfast plate (RM23.80) and the bacon guacamole egg on toast (RM22.80).
I was hoping the pork belly would be tender and fatty, but this one veered towards the leaner side and was missing that melt-in-the-mouth experience I so wanted. The bacon guacamole was alright but not something I would rave about. Granted the ingredients used were of better quality, but this dish somehow didn't bowl me over.
Our friends had the Smoked Salmon Breakfast Platter (RM25.80) and the Frutti French Toast with Passion Wild Honey (RM21.80), which I didn't try but they claimed both were average. Coffee isn't their strong point but it wasn't particularly terrible either. You might have better luck with their juices, as one of my buddies swears by their detox juices. I'll reserve my comment on that since I've yet to try any.
We also tried two of the cakes available and both weren't memorable. I can't recall what they were but if I'm not mistaken, we had a tiramisu and a chocolate cake – the latter was dry. All in, I wasn't too impressed with the food but feel a second and third visit is required since we didn't get to try their sandwiches and main courses.
Maybe I'll try the Desa Sri Hartamas outlet next to see if there's any difference in terms of service and food. ;)
Ambiance: 6/10
Price: 6/10
Food: 5/10 (non halal)
Verdict: Wasn't too impressed with the items I had. But I'll go back to try the sandwiches.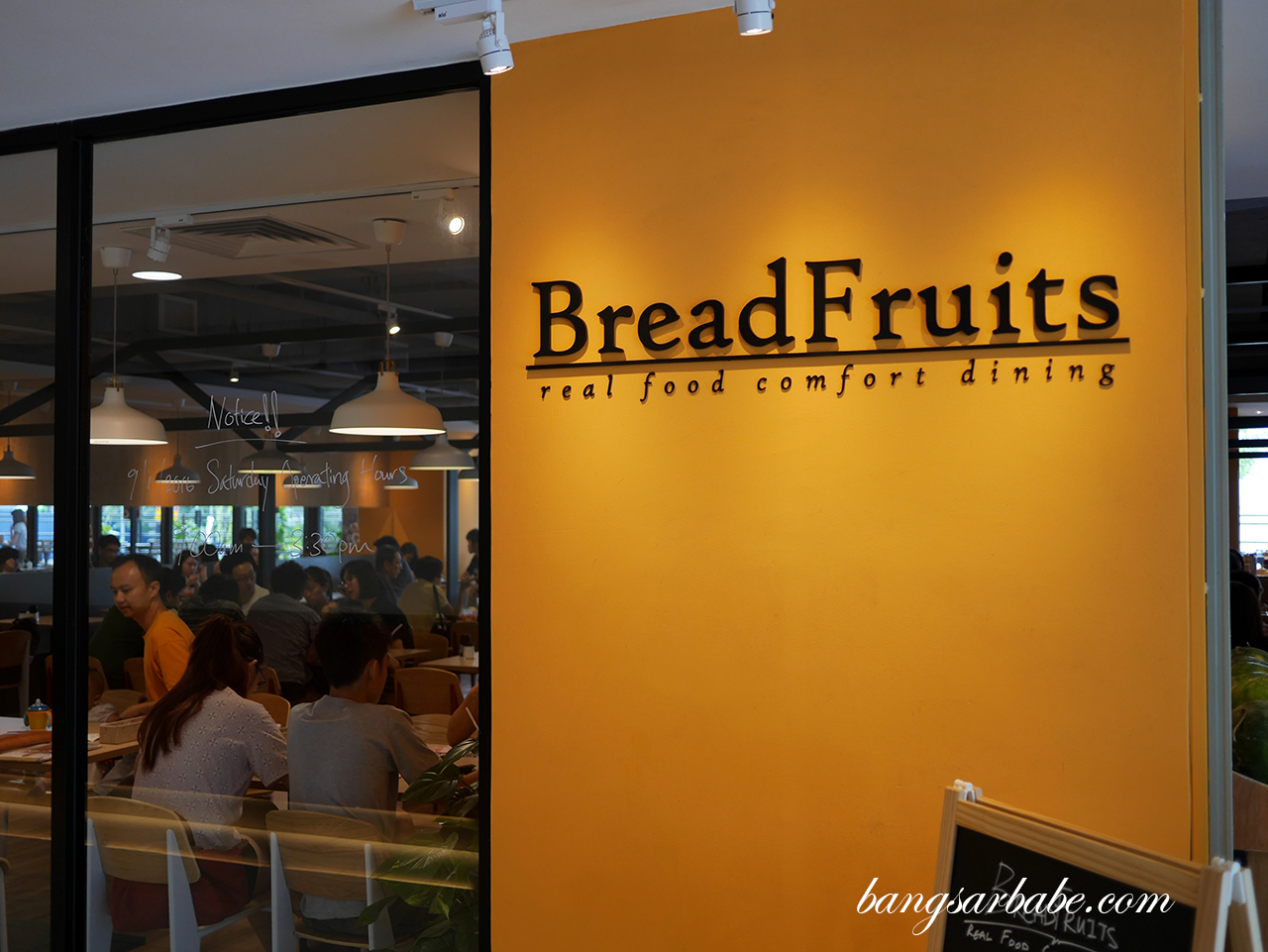 BreadFruits Taman Desa
G13, G Podium
Faber Tower 1,
Jalan Desa Bahagia,
58100 Kuala Lumpur
Tel: 03-7497 6915
Business hours: 8:30am to 9pm daily
Facebook Page