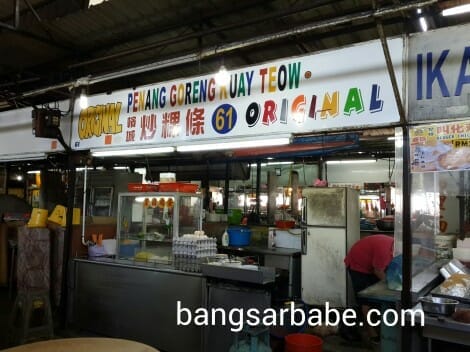 rif and I were in JB recently and while searching for places to eat, I came across a recommendation from Johor Kaki's blog – Char Kuay Teow at Taman Sri Tebrau Hawker Centre. The food court is huge and houses close to 100 stall. The char kuay teow in mention comes from Stall 61, manned by a friendly uncle.
I ordered a large plate (RM6) of char kuay teow and it came with justly cooked cockles. Tastewise, it was pretty decent. The kuay teow was not overly oily, well-seasoned and moister than the one available from Penang. There was also a good amount of wok hei and the chilli paste used packed oomph.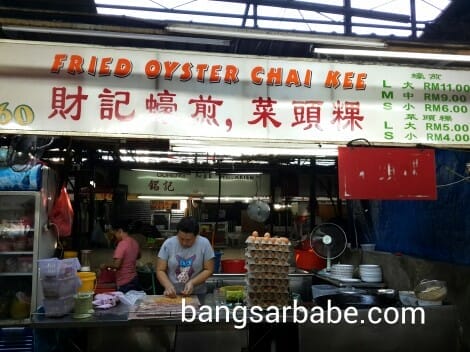 The oh chien from Stall 60 was also commendable. This came with a generous amount of oysters and had more egg than flour. I liked the accompanying chilli sauce – it was garlicky and went well with the omelette. A large plate cost RM11 and I noted quite a generous amount of oysters inside.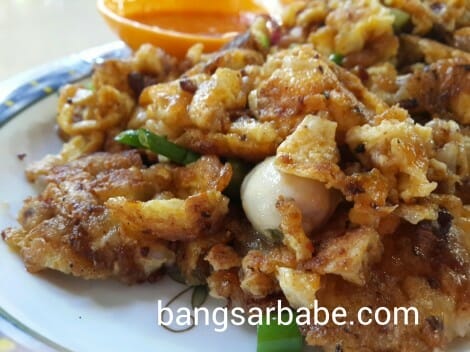 Both stalls open from 3.30pm onwards so dinner time would be best to pay them a visit.
Like my Facebook page here.
Ambiance: 5/10
Price: 7/10
Food: 6.5/10 (non halal)
Verdict: Not quite Penang char kuay teow, but it's pretty decent stuff.
*Pictures taken with the Samsung S4, no filter.
Char Kuay Teow & Oh Chien,
Stall 60 & 61,
Taman Sri Tebrau Hawker Centre,
Jalan Keris, Taman Sri Tebrau,
Johor Bahru
Business hours: 3.30pm onwards
GPS Coordinates: N 1 29.269, E 103 46.273