FAST. Almost everything requires speed these days and being quick and efficient has plenty of advantages. For one, if you're quick and efficient at work, you'll most likely be rewarded with an increment, a promotion or even better, a huge bonus. If you're a quick eater, you get to pick the best part of the chicken, get ahead of the queue during buffets or even win a steak eating competition, like I did recently.
While I'm a fast eater and a relatively fast worker (my boss says so), I'm quite a slow runner. Unless the prize for winning is a trip to Maldives – then my kiasu self might just sprint until my legs fall off like crazy. Speaking of fast, Puma recently launched their latest design of lightweight shoes: PUMA Faas. These shoes provide good cushioning, rebound and response to keep you comfortable and relaxed throughout usage.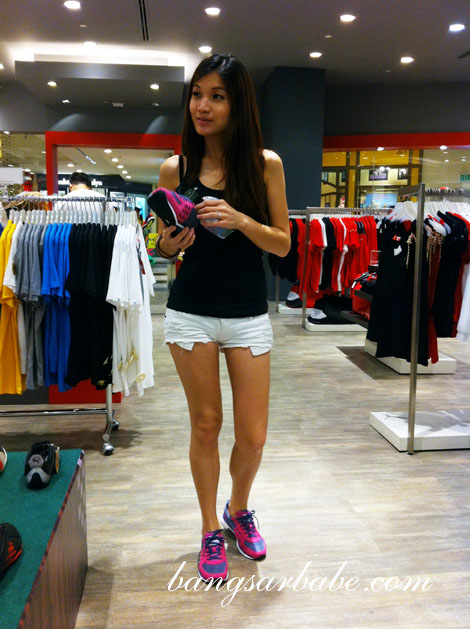 The Faas collection comes in a few series – Faas 200, Faas 250, Faas 300, Faas 400, Faas 500 and Faas 800. Regardless of your level of speed and shoe requirement, there's a Faas for everyone.
Mine is the Faas 300 – in pink, blue and green combo! I popped by the Puma store in Bangsar Village to try the Faas 400, but was told the shoe cutting is broader and more suited for men or those with wide feet. But when I put on the Faas 300, I knew it was my kind of shoe. Light weight, cushy and soft inside, and good in enhancing motion so I can run faster to the buffet counter.
This is good for fast-paced track workouts, but those who know me would know I'm not a fan of any fast-paced workout. That said, the Faas 300 would be good for my hiking activities and rushing to work every morning. Yes, I get some of my exercise by running up the stairs from the LRT station and up the hill to work every morning, and back home in the evening. Sometimes, in 3-inch heels. Terror leh… :)
Anyway, in conjunction with the latest PUMA Faas launch, I'm giving away this PUMA Faas training backpack worth RM179 to one lucky reader. To win this, answer these questions below on Facebook:
How many series does the PUMA Faas collection have?
Which Faas shoe model (and in what colour) am I wearing?
Who is the running ambassador for PUMA Faas?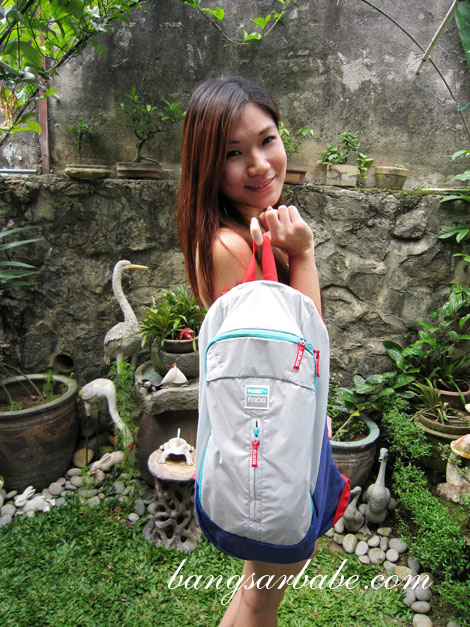 *To be eligible, you have to like the Puma Malaysia Facebook Page as well as Bangsar Babe's Facebook Page. Support la my FB page a bit…kthxbai! :D