Koh Samui has been one of the holiday destinations I wanted to check out as I've read online and on print, a lot of good things about the place. We decided on a fairly relaxing trip and made sure to space out our activities over the span of five days since we traveled as a family.
You can opt to fly to Koh Samui direct via Bangkok Airways, or take the longer (but more economical) route by flying into Surat Thani and then head to Koh Samui via ferry. The latter option is highly challenging if you're planning to travel with an infant or toddler, by the way.
The pool villa at Avani+ Samui Resort was home for us during our stay in Koh Samui – about an hour away from Samui International Airport. It is spacious enough for the three of us, with a baby crib next to our bed. I like how modern the property is, with photo-worthy corners around the resort and in our villa.
And the pool – saltwater! So it's gentle enough for our little girl to swim in daily.
When it comes to food, Essence serves as the resort's all-day dining option – catering to the guests' breakfast (buffet), lunch, dinner and also in-room dining service. The menu at dinner is more extensive, offering Thai favourites like Pad Thai, Panaeng curry and grilled meats.
On Saturdays, it's always BBQ on the beach and a fire show which is one of the best I've seen so far. Tuck into grilled meats, seafood and vegetables, cooked to order. I thought the beef was done particularly well. Happy hour commences from 5pm daily where you get cocktails and beers at Buy 1 Free 1.
One of the highlights of my stay at Avani+ Samui is the cooking class (THB1500 per pax) – an experience not to be missed because they will take you to the local market by the sea to shop for fresh ingredients and bring them back to the resort to cook. So you get to enjoy the whole process rather than the final stages where everything is laid out for you to start cooking.
I was told if you go there in the morning, you get to see fishermen coming to shore with their catch of the day. Under close guidance from Khun Tian, I successfully made seafood tomyam, rice roll, Panaeng chicken curry and mango salad. For those visiting Koh Samui, I highly recommend you attempt a Thai cooking class because it's fun, interactive and educational (if you cook at home).
The following day, I took a long-tail boat (THB3000 per day) and island hopped to Koh Tan for snorkelling and later on, Koh Matsum – said to be one of the less explored islands around Koh Samui. As such, the sand is finer (and whiter) and water is clearer on this island. It's a nice place to unwind, have a beer or two and grab a bit, while basking in the sun.
A 90-minute spa treatment with muse meditation (THB3500) comes highly recommended at Avani+ Samui. Incorporating traditional Thai massage and modern technology, muse uses EEG neurofeedback technology to analyse brainwaves in real time. This allows you to properly relax, keep calm and focus on recovery during the treatment.
There are a few food options around the resort if you want something different. We tried Tim Restaurant just down the road from Avani+ Samui and the tom kha chicken is one of the best I've eaten. A family staying at the same resort shared that there are more restaurants down the road from Tim's – bikes and bicycles are available for rent at Avani+ Samui so ask the concierge.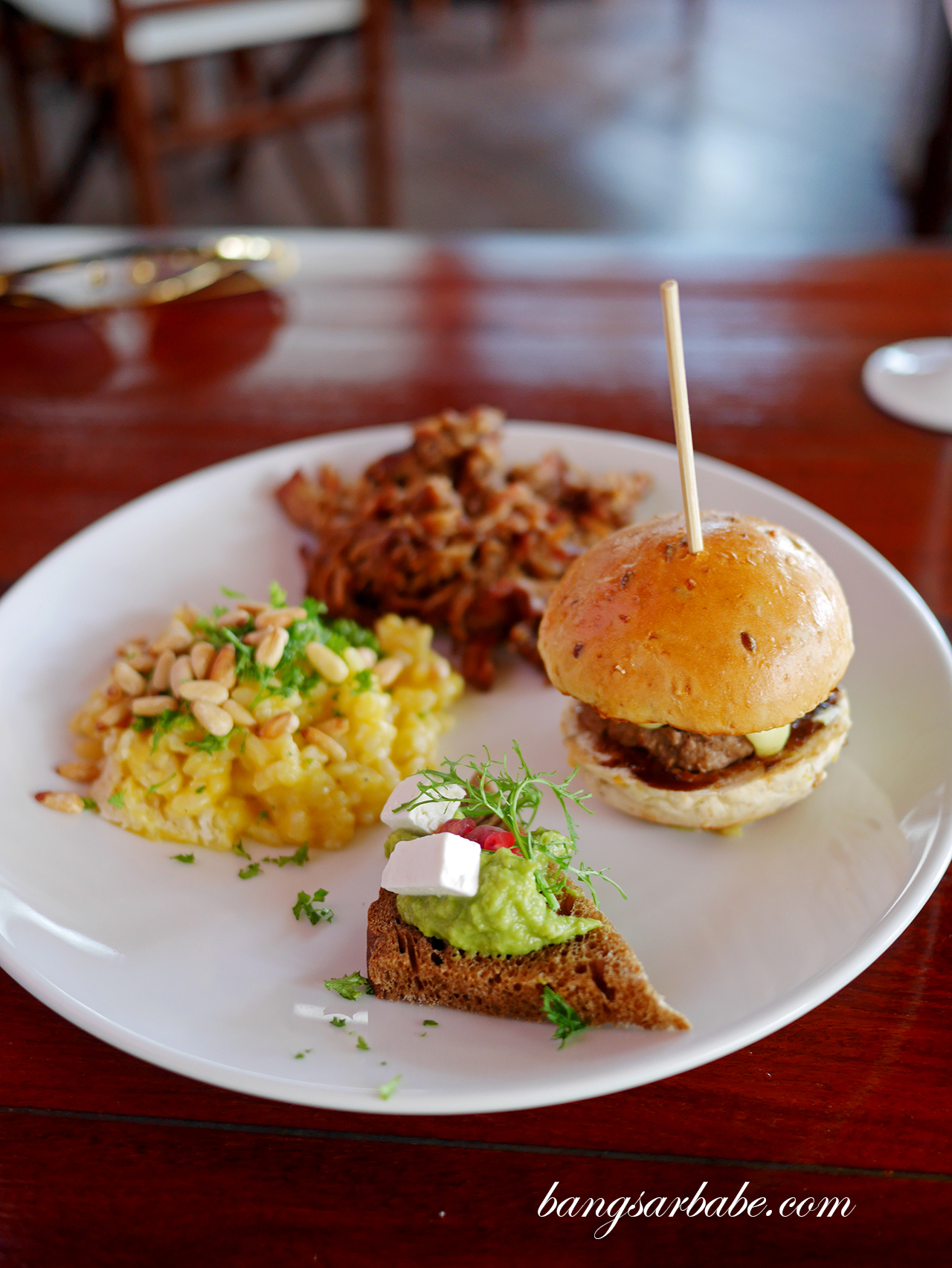 Jien and I also took the opportunity to check out the Sunday brunch at Nikki Beach (THB1800 per person inclusive of mimosa and bellini), just 20 minutes from our resort. Great party vibe (think bikini-clad girls and guys with washboard abs partying by the pool) but pretty average food spread.
Do check out the Lamai Sunday Night Market, where vendors line up along the road peddling food, drinks, clothes, shoes and souvenirs. There's plenty of food to try – like fried rice, curries, soups, desserts, noodles, grilled meat skewers and even fried bugs. Go with an open mind and an empty stomach!
We had a leisurely breakfast in our pool villa on our last day in Koh Samui and spent as much time in the pool before packing for the airport. All in all, I feel Koh Samui is a good destination whether you plan to travel as a couple or as a family.
Thank you Avani+ Samui, for the kind hospitality. Jien, myself and our little one had a really good time throughout our stay!
Bangsar Babe on Facebook  Bangsar Babe on Instagram