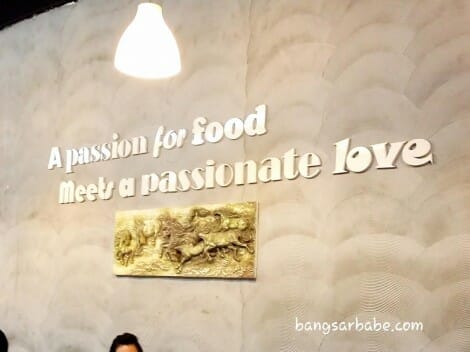 In Malaysia, KFC stands for more than just Kentucky Fried Chicken. To me, it could also mean "Klang Fried Chicken" or my comfort food – Korean Fried Chicken. There's a lot more appeal to twice fried chicken, where the skin is crispier and offers a lot more crunch in each bite.
But not all Korean fried chicken are good. I had a really awful version in Singapore recently, at a popular Korean fried chicken restaurant in Tanjong Pagar and then a good one at Chicken House in Solaris Dutamas. The former experience made me sceptical about trying Chicken House but I needed to satisfy that craving, and I'm glad I did.
We tried half a portion of fried chicken with soy sauce and garlic (RM32) and half a portion of spicy fried chicken (RM27). Both were good – twice fried and lacquered with a thin layer of sauce. The soy sauce with garlic version was my favourite. Every bite was crispy with a caramelised coat and garlic bits for added oomph. In case you're wondering, they use spring chicken so it's not that difficult for two people to finish a whole chicken.
Also good was the spicy fried chicken, especially with beer. That said, I preferred the soy sauce version as there's a lot more flavours going on in the mouth. If you had to choose one, pick the soy sauce with garlic. But if you have the stomach space (or enough number of pax) for more, try more flavours.
We ordered a jug of mango soju (RM35) to share. This was very easy and delicious to drink, but proves potent after two to three cups. A good kind of potent. If fried chicken isn't your thing, they also have hotpot which looked pretty good from the table next to us. But who goes to Chicken House and NOT order fried chicken, right? :)
Like my Facebook page here.
Ambiance: 6/10
Price: 6/10
Food: 7/10 (non halal)
Verdict: Love the fried chicken, especially the one with soy sauce and garlic!
Chicken House
(a few doors away from Sae Ma Eul)
Jalan Solaris 4,
Solaris Mont Kiara,
50480 Kuala Lumpur.
Tel: 03-6211 5928