Hi all!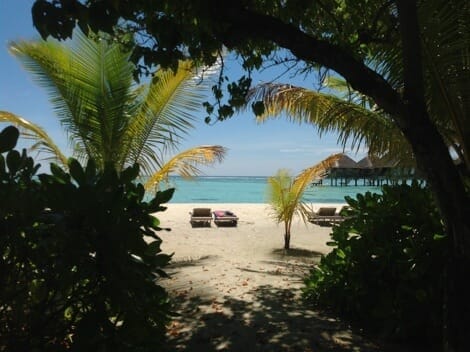 Am still on honeymoon in Maldives but I thought I'd say hello! It's been great so far and the weather is sunny sunny sunny! Hopefully it stays this way till I leave the island.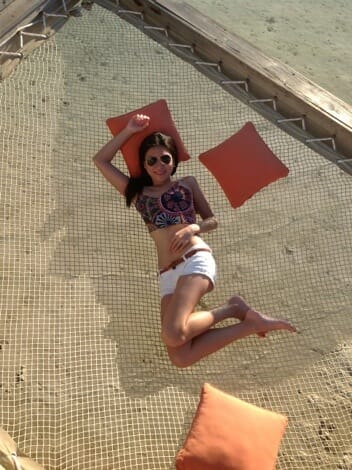 Bumped into a few friends I made in Club Med Cherating. Daniel the Chief Village from Club Med Cherating is now the new chief village of Club Med Kani. And Miranda who took care of me in Cherating is now in Kani!!

She gave me free access to Mantra Lounge — and I got to enjoy champagne, pancakes and high speed Internet. :)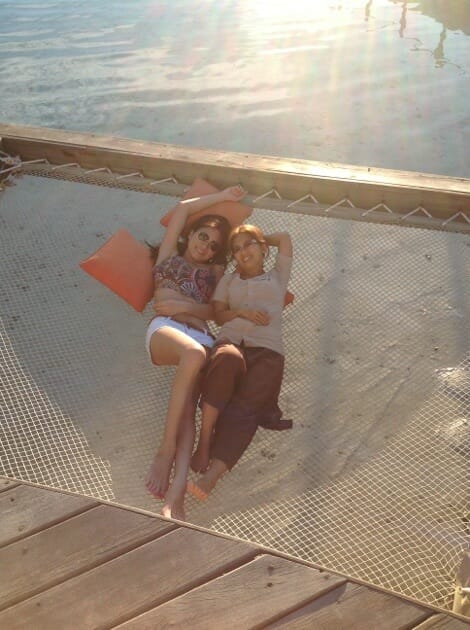 Here's a picture of us lounging on the hammock. Thank you Miranda!