Today marks the first year rif and I have been married. Time sure flies, because it still feels like yesterday when I said "Yes". When people ask me how's married life, I tell them it's not that much different from dating. But when I really sit down to think about it, it really is quite different leh.
I had to log into my company's HR portal to change the status from single to married. If I don't, rif won't get covered by my company's medical coverage. When I filled in the details for my landing card in Gold Coast, I accidentally ticked 'single'. :shock: rif wasn't amused. But he soon got over it. Or so I hope.
It took me more than half a year to get used to calling him my husband. Initially, I kept forgetting and called him my boyfriend, fiancé, or just by his name. Then I started addressing him by name when I talk about him to others, because the words "my husband" didn't roll out as smoothly as I wanted it to.
These days, I don't get hit on as much. I think I have 'married' tattooed on my forehead. Lol! Maybe I can start wearing frumpy clothes now. *makes mental note to stock up on pajamas pants*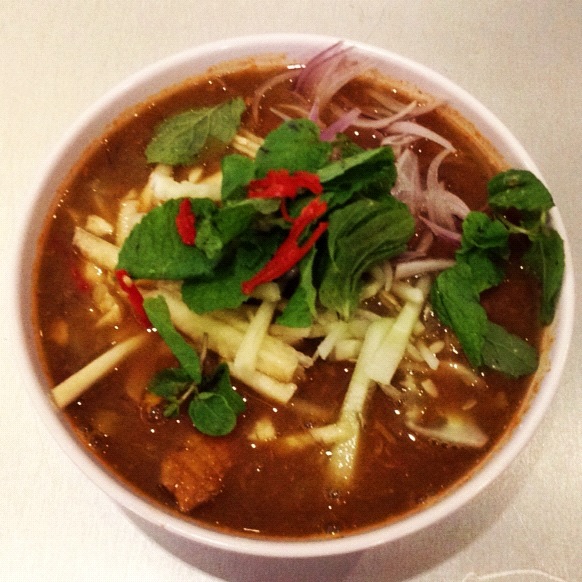 Now that we're staying together, he's exposed to all my mood swings, PMS and tantrums. Before marriage, I would self-soothe within the comfort of my room. He now has an innate ability to remain calm when I go thermonuclear. And he knows when a KFC or asam laksa fix is needed. #myhero
We have yet to open a joint account, because we've been preoccupied. We do however have a joint savings plan, which sort of counts as a joint account but that's reserved for our kid's education and old age. His household has a thing for recycling, but my family doesn't. That was quite difficult to adjust because you know lah … 'old habits die hard'.
Sharing a room has been quite tough because he's a neat freak while I'm terribly messy! I like to leave my clothes lying in a pile, until the end of the week before I sort the mess out. He likes keeping things away immediately. When we get back from a vacation, he will unpack on the spot and keep his luggage in the cupboard. My luggage will be left outside until he reminds me for the tenth time or I need something from inside. :lol:
That aside, being married to such a great guy has been bliss. I'm lucky I'm this blessed to have someone that takes good care of me and makes me his priority. I must have done a lot of good in my past life to deserve him. Either that or I'm destined to marry a lying, cheating asshole in my next life. *choi!!*
Happy 1st Wedding Anniversary, my darling!

It's been a wonderful journey so far and I look forward to the 2nd, 10th, 25th and 50th anniversary (and more!) with you. ♥♥♥