Beer Belly is a new bistro/restobar in The Strand Kota Damansara that offers a good range of beers and spirits. The food is different from the usual pub grub/bistro food – the owner's mother prepares the menu, which comprises a mix of Western, Fusion and Asian dishes. After a round of drinks, the food arrived one after another.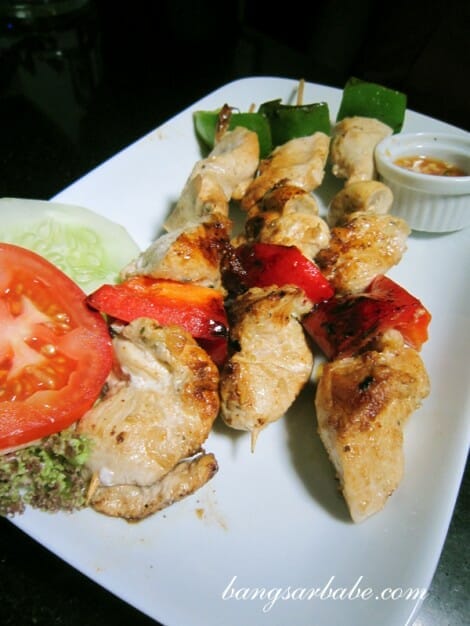 A good chicken kebab should be succulent and thick with lightly charred edges. The South Asian Chicken Kebab (RM15 nett) wasn't quite that – it was dry and uninspiring. I thought the Devilled Marmite Boxing Chicken (RM10 nett) was too salty, but decided it could be a preferential thing as I heard no complaints from the others.
The Spanish Omelette (RM13 nett) was overcooked and unmemorable in taste, while the calamari rings (RM12 nett) was nothing to shout about. I found the batter too heavy. That said, it is good enough to keep you sober if you had a few too many drinks.
The Birmingham Chicken Balti (RM23 nett) was alright. It reminded me of my mother's wild boar curry, where only tomatoes, chillies and spices are used to make the gravy. Definitely a healthier alternative, but I like my curries rich. My favourite dish that night was the Beef Stroganoff (RM25 nett) which came with a side of butter rice and potatoes. The beef strips were tender and flavourful from the sour cream and mustard gravy. I liked how the potatoes were cooked just right and adequately seasoned with salt and herbs. The butter rice was fluffy and aromatic – delicious when eaten with the beef.
I wasn't a fan of the Spaghetti Bolognese with Homemade Meatballs (RM16 nett). The pasta was slightly overdone and the meatballs were dry. Better was the Spaghetti al Pesto (RM15 nett), which comprised spaghetti cooked in homemade pesto sauce and chicken slices. The pesto was freshly blended with basil, olive oil and nuts. I would have preferred the chicken to be grilled, sliced and placed on top of the pasta.
The Bintulu Belacan Fried Rice (RM12 nett) came topped with a fried egg and some greens at the side. Although justly seasoned and aromatic, the rice had a mild, bitter aftertaste which I didn't like. rif on the other hand found it alright.
Dessert was homemade apple crumble (RM10 nett) with vanilla ice cream and whipped cream. Decent stuff, but there was not enough ice cream to go with the apple crumble. The Jack Daniel's Lynchberg Lemonade was too sour for my liking, but I was told that's how it is prepared. I preferred the strawberry version, which tasted like a cross of cosmopolitan and margarita.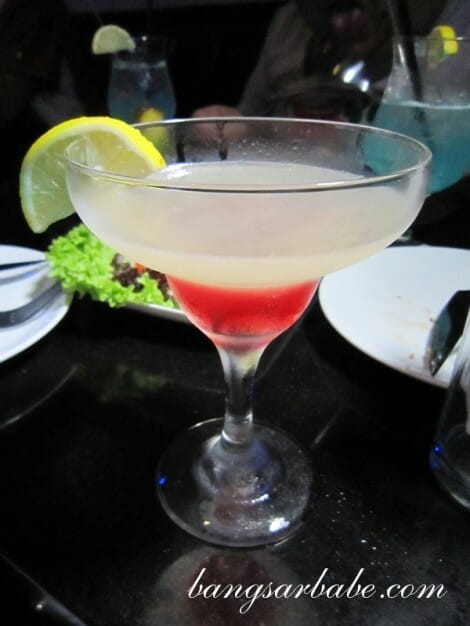 Apart from the beef stroganoff, the food failed to impress. I guess they are still ironing out the kinks as the place is pretty new.
Ambiance: 5/10
Price: 5/10
Food: 4/10 (pork free)
Verdict: Good beef stroganoff, but the other dishes need work.
Beer Belly
No 6-G, Jalan PJU 5/20C,
The Strand,
Kota Damansara,
47810, Petaling Jaya
Tel: 016-361 6674 / 012-8862014
Business hours: Mon – Thu: 4pm-1am, Fri – Sun: 4pm-2am