In this age when nearly nothing is hidden or forbidden, a secret hideaway (or the idea of it) has an undeniable allure. Like Barlai, a new venue from The Big Group, nested in a heritage building at Jalan Sin Chew Kee in Pudu.
Try and find it.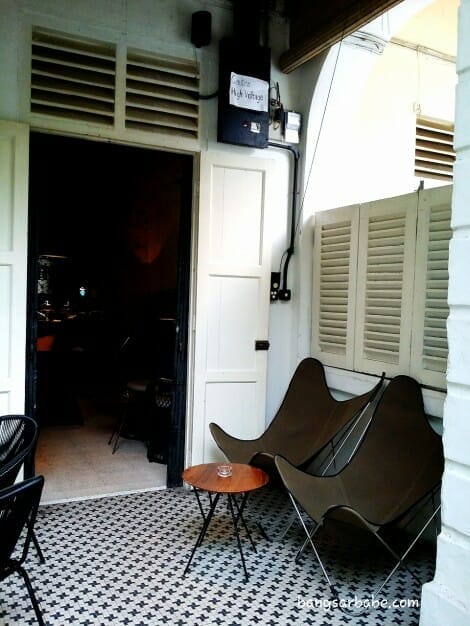 There is barely a sign out front – it is cleverly hidden inside the porch – and the décor is laid back, with comfy sofas, old school window panes, wooden picnic tables and decaying walls to give the place a look of yesteryear. The garden is beautiful with just enough green to keep the temperature cool; perfect for a quiet evening tipple, if only the mosquitoes weren't so vicious.
Barlai's scruffy look makes for a peaceful after-work drink and an ideal way to enjoy a quiet weekend. Cocktails are reasonably priced, like rif's Lemongrass Gin & Tonic (RM16) – a refreshing twist of the old classic.
Less impressive was my Old Fashioned (RM22), one of my favourite cocktails to order, but at Barlai, it lacked the smoky-sweet character of a good old fashioned. I had better luck with the Milo Kaw (RM24), a tasty concoction of Milo with Irish whiskey and hazelnut liquor. Each sip was thick with a smooth yet potent finish.
My friend Ben ordered the Barlai Pina Colada (RM24), prepared the usual way but with a dash of pandan syrup. Tropical with a touch of Asia, I say.
I like Barlai. It is casual and quiet – perfect for those who want a good tipple minus the frills of dressing up. :)
Like my Facebook page here.
Ambiance: 6.5/10
Price: 6/10
Cocktails: 6.5/10
Verdict: One of few places you can dress down and enjoy good cocktails. Try the Milo Kaw and Pina Colada.
Barlai
3 Jalan Sin Chew Kee
Bukit Bintang 50150
Kuala Lumpur
Tel: 03-2141 7850
Business hours: Tuesday to Thursday (4pm to midnight) | Friday (4pm to 2am) | Weekend (11am to midnight)
Closed on Mondays