Every girl has a gynecologist. At least every girl I know has a gynecologist that they visit every once a year, or for those paranoid ones, twice a year. I've always dreaded gynae visits, as they are always awkward and uncomfortable.
But I don't think anyone can top my gynae story this time around and I'll tell you why. I called to make an appointment for a pap smear and was at the clinic by 6.30pm.
Little did I know, my gynae (a man) is a blog reader and a fan of my former Star columns. OMGWTF…!!!! Imagine the awkwardness. I didn't know this until I was on the patient bed undergoing my check-up. Here's an account of what happened.
"Spread your legs please."
"By the way Miss Tiong, I'm a HUGE fan of your blog. I read it at least twice a week and why did you stop writing for The Star? "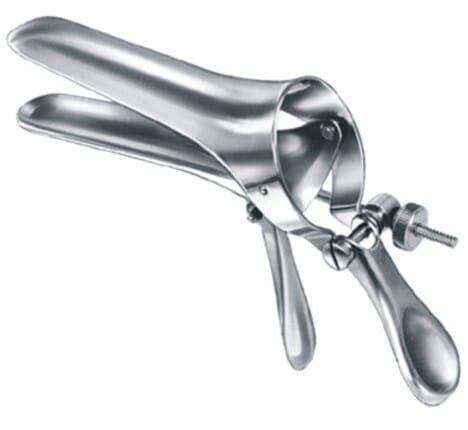 He said those things WHILE he was performing the checkup. I almost wanted to put on my underwear and make a run for the door. Talk about embarrassment! I didn't know what to reply and he kept going on and on and on…
"The oyster mee place in Penang…really nice ah?"
"Where was your most recent discovery? Any tips"
"I'm planning to take some friends for good seafood. Can you recommend a good restaurant?"
Dude…you're inspecting my poo-naa-nee!!! Why must you ask me such questions lah??! My cheeks were hot from embarrassment and I don't think I can ever go back to him for my regular check-ups. The whole ordeal was worse than falling flat on the floor in my high heels, having a wardrobe malfunction or accidentally farting in a lift full of people.
I paid my RM300 and left, vowing never to go back. Anyone wants to recommend me a gynae? Preferable a lady and one who doesn't read my blog please??