I used to travel to Singapore in search of good coffee. But now no longer.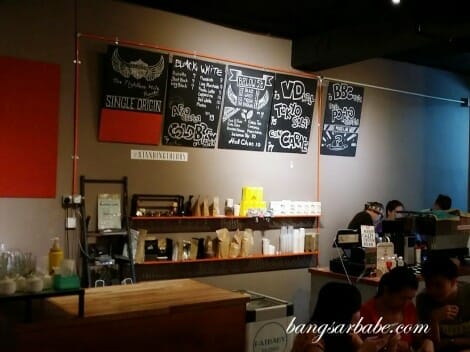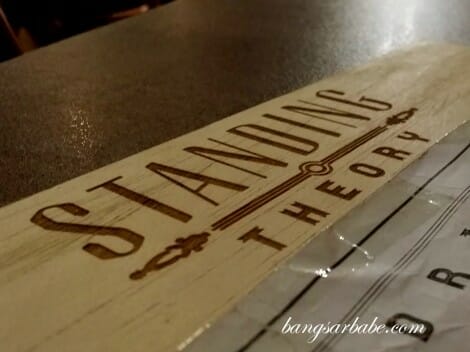 Over the last year or so, more than 30 new cafes and coffee bars have emerged, each with its own coffee craft. The difference between a cup of coffee from these coffee places and famous coffee chains is evident. Flavours are lively because beans are freshly roasted and ground, and milk is steamed to order.
At Standing Theory in SS2, coffee making is treated like art. My Flat White (RM10) was nicely crafted and each sip was bold yet smooth. As the coffee came down in temperature, the chocolate notes were more prominent. rif's Ice White (RM11) was power packed with caffeine. This had an effect akin to two espresso shots. A sip was enough to give me a pump of energy.
The outlet gets pretty packed at night as food is also served. Note that Standing Theory is a non-halal joint, so expect pork dishes like waffles with bacon (also known as BBC Waffles) and pork burger. We were there around 8.30pm on a Sunday and the place was crowded.
BBC Waffles are only available during lunch time so I settled for their basic waffles with ice cream (RM10). This was an interesting combination of salty, nutty and sweet. The waffles were crisp and light, complemented by the rich flavour of the coconut ice cream.
On the whole, coffee and waffles were good but I prefer the atmosphere at Artisan and Rekindle. Somehow, the crew at Rekindle seemed friendlier.
Like my Facebook page here.
Ambiance: 6/10
Price: 6/10
Food: 7/10 (non halal)
Verdict: Pretty good flat white and interesting food combination.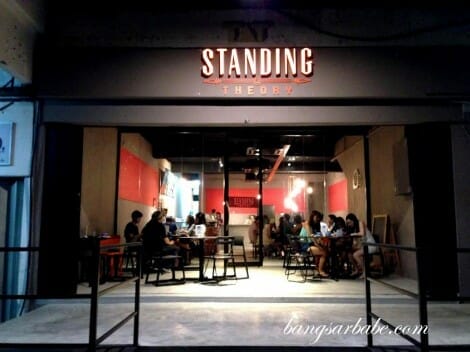 Standing Theory
26, Jalan SS2/103,
47300 Petaling Jaya,
Selangor.
Business hours: 11am to 11pm
(Closed Monday)
Tel: 016-212 4421
Facebook