My Chinese New Year in Malacca involved plenty of eating – at home and outside – and this Mee Kahwin at Restoran Ming Huat was one of many things I tried. I've eaten the mee rebus here many times, as my dad in-law buys a packet for me each time he goes back to Malacca.
According to him, this stall has been around for more than 50 years and still enjoys a long queue of regular customers. We were there at 11am and the noodles were almost sold out. Mee Kahwin is a combination of mee rebus and rojak ingredients such as cucur udang and taukua. It has a rather unique flavour – sweet, salty, sour, spicy and peanut-y altogether.
That said, the noodles had quite a strong alkaline smell, which can be off-putting for many. Between the mee kahwin and mee rebus from this stall, I still prefer the latter. What about you? Have you tried mee kahwin before?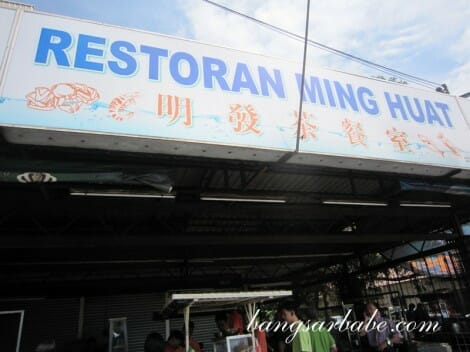 Restoran Ming Huat
Opposite of entrance to Portuguese Settlement,
55-C, Jalan Ujong Pasir,
75050 Melaka.
Opens: 9.30am-3pm
Closed on Fridays.