People often ask me where they can find good Nyonya food in Melaka and to be honest, I didn't really have an answer. That's because I'm blessed to have a mother in-law who cooks good Nyonya food at home.
But I got to try pretty good and authentic Nyonya dishes at Restoran Aunty Lee in Melaka recently. Getting here is a little tricky as this small shop house is located in a housing estate in Ujong Pasir. Fortunately, my father in-law is from Ujong Pasir so he knew the area like the back of his hand.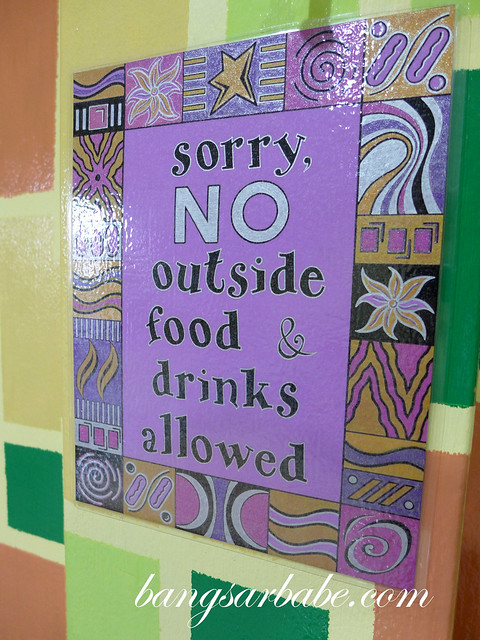 It's best to call ahead and reserve a table. Better still, call ahead to reserve a table and order your food. Otherwise, you might have to wait or risk missing out on popular dishes. We dined in a party of seven that evening, so we ordered quite a few items to share.
Of all the dishes I tried, the ikan cili garam (market price) and sambal petai prawns (18 – small, RM23 – medium, RM28 – large) were noteworthy. The cili garam was hand pounded and stir-fried till paste is aromatic. This went very well with the fish, which was relatively fresh.
The sambal petai prawns packed a wallop of flavour and heat. A bit oily, this dish, but the petai was crunchy and the prawns were fresh and sweet.
The cincalok omelette (RM11 – small, RM16 – medium, RM21 – large) was pretty basic but nicely done. I liked the Aunty Lee fried chicken (RM12 – small, RM20 – medium – RM28 – large); this was well marinated and the meat was juicy.
The fried sotong (RM18 – small, RM23 – medium, RM28 – large) was nothing to shout about. This was rif's order; he orders fried sotong whenever he gets the change to do so. Which is often. :roll: Kerabu Timun (RM10 – small, RM13 – medium, RM16 – large) was refreshing, but my father in-law said it didn't have enough oomph.
Nyonya Chap Chai (RM12 – small, RM15 – medium, RM18 – large) is a customary dish in all Peranakan households. Aunty Lee's version was tasty from the generous amount of beancurd paste and packed with black fungus and beancurd skin.
I also had the cendol (RM3.50) which was passable, but nowhere as good as Aunty Koh's cendol. The bill came up to about RM180 for the above. A bit expensive, but if you want a good Nyonya home cooked meal, that's the price you have to pay.
Like my Facebook page here.
Ambiance: 5.5/10
Price: 5/10
Food: 7.5/10 (halal)
Verdict: Pretty decent food. Tables are limited so please call ahead to book.
Restoran Aunty Lee
385 Jalan Ujong Pasir,
Melaka 75050,
Malaysia
Tel: 06-2831009
GPS Coordinates: N 2 11.198 E 102 16.424