rif and I planned a trip to Hat Yai with his parents during the Raya break but we cancelled our plans on the morning of our trip due to the bombing in Betong the evening before. The news made me uneasy and unable to sleep and we left KL for north at 5am.
Traffic was horrendous despite leaving that early and we only got to Bidor at 10.30am. That was when he made the decision to stay in Ipoh instead, for peace of mind. And partly because we dreaded another 4-5 hours to get to Penang. As it was, we took another 2 hours to get into Ipoh so that was more than 7 hours of travelling time.
Since we went to Ipoh just less than a month ago for my birthday weekend, this trip was more for his parents to walk around and look see. And look see they did. Am glad we managed to get a full refund for our hotel room in Hat Yai.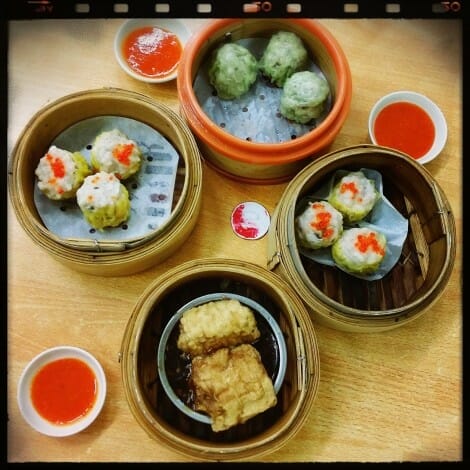 Had dim sum and then a seafood lunch before heading back to KL the next day. Traffic was good so we arrived home within 2 hours or slightly more. :)
And on the first day of Raya, I woke up at 7am because my man forgot to turn off his alarm clock. I thought I was late for work wtf. :roll: Went for lunch with his family and then visited the plant nursery to pick up a few greens for our home.
Made dinner for him since we didn't feel like eating out so much. It's been a while since I made meatloaf. The last time I did was during my uni days and that was more than 7 years ago. Am glad my dish turned out ok, if I may say so myself hahaha.
Anyway, it's a little late but here's wishing all my Muslim readers Selamat Hari Raya! Hope you're all having a great celebration and please remember to drive safe. Xoxo!