I had a few chats with headhunters regarding potential jobs I could consider and for some weird reason, they are under the impression I should be in a 'fun' industry. Despite me telling them the reason I went into corporate was because a 'fun' job doesn't always pay the bills. :roll:
Yes, agency life was fun. But the annual leave and medical benefits were minimal, plus the bonus was pathetic. With my current company, the annual leave and medical benefits are good. And the bonus is more than what agencies or publishing house can ever pay. Unfortunately, the work I do is boring and gone are the days I go to work in shorts and tank tops.
I get annoyed when headhunters try to persuade me to consider working for 'fun' places like fashion houses and retail. These are industries that pay peanuts and work you like a dog. As it is, I work like a dog but at least there's bonus to look forward to. I want a job that pays well and offers work-life balance. Yes, I'm a Gen-Y.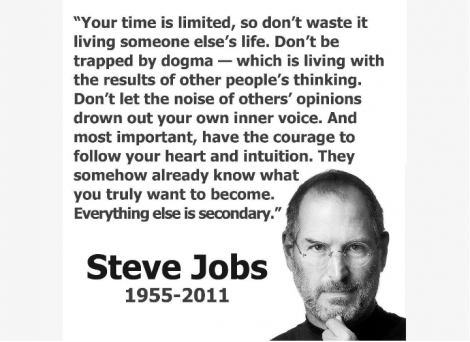 In Sydney, I overheard a conversation between two fresh grads talking about pursuing a job that they have passion in. Despite the low pay. I was so tempted to tell them to take the job that pays more, because while Steve Jobs is a good example of "passion pays off", some of us might end up like Van Gogh. #justsaying
For 5 years, I pursued a career based on passion and it got me nowhere. So headhunters, please don't suggest a 'fun' industry, unless they are willing to pay more than corporate. With bonus and benefits. :)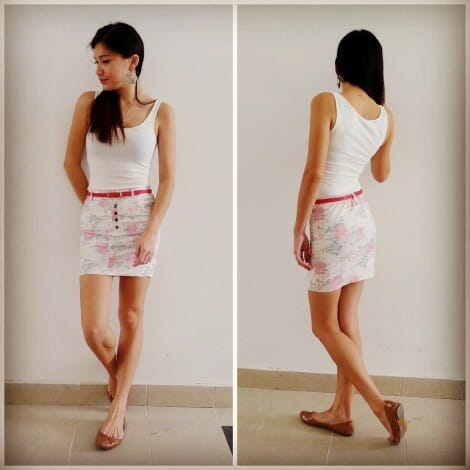 On a lighter note, here's my weekend OOTD. This is my first floral mini skirt and I love the colour – my favourite skirt at the moment hehe…
Like my Facebook page here.