"Long time no see. How are you?" the lady boss of Hokano said to me. We talked a little and I updated her on what I've been up to which to my surprise, she replied, "Oh, I know. My staff follows your blog and Facebook so he told me."It's been a while since I visited this cosy little restaurant in Damansara Utama and the place still exudes a warm, homely charm.
My default order at Hokano has always been the chicken katsudon, but that weekend, they had a weekend specials on the menu – Chicken Curry Katsu Rice Set (RM17.50). In my three regular years of patronage, I rarely come across chicken curry katsu so I ordered it immediately.
The chicken is breaded and fried until the crust becomes golden brown crispy, then chopped into pieces and served over rice. It is then topped with a generous heap of Japanese curry, diced potatoes and carrots. Hokano's version was as good as I remembered it to be – it was a delicious blend of ingredients, crisp chicken slices moistened by the curry sauce. Comfort in a bowl. The chawanmushi which came with the set was smooth and silky with bits of chicken at the bottom.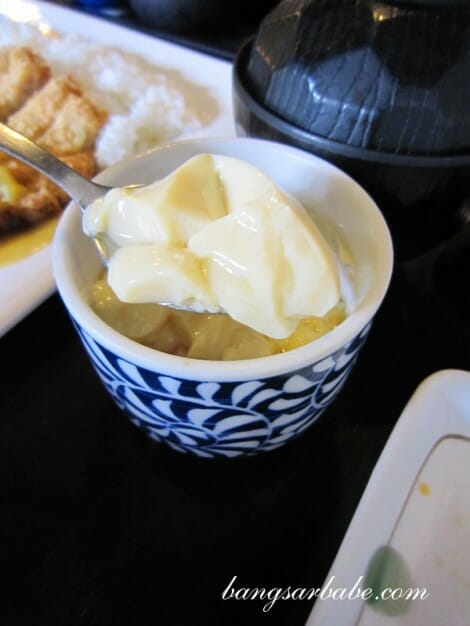 rif ordered the Unagi Bento (RM34.50) which also included tempura – prawns and vegetables – and sashimi. This was very good value for money as the unagi was fairly thick and they were quite generous with the tempura.
I also found the sashimi to be of decent quality and freshness. The unagi was firm yet meaty, and it leaned slightly on the sweet side; not that I'm complaining.
His bento set also came with miso soup, chawanmushi and ice cream/fruits.
The Salmon Avocado Roll (RM8) was a combination of creamy avocado, sweet salmon and savoury seaweed. Although their signature roll is the Hokano Roll, I enjoyed the simplicity of this roll. Nothing ostentatious.
My meals at Hokano has always been pleasant, tummy and wallet-wise. Lunch was an affordable RM60 inclusive of hot ocha (RM1.50 per cup, free refill). It may not be the best Japanese restaurant around but it is one of my favourites in terms of quality, quantity, price and ambiance.
Ambiance: 6/10
Price: 6/10
Food: 7/10 (pork free)
Verdict: Simple yet hearty meals and generous portions. Definitely value for money.
Hokano Japanese Restaurant
74, Jalan SS21/35,
Damansara Utama,
47400 Petaling Jaya,
Selangor
GPS Coordinates: N3 08.126 E101 37.447
Mon-Sat: noon-10pm
Sun: 6pm – 10pm
(Closed Tuesday)
Tel: 03-7729 5325